Ōtomo Sōrin is a non-playable character introduced in Sengoku BASARA 3 and made his playable debut in it's expansion, Sengoku BASARA 3 Utage .
Sōrin fights on the side of Ishida Mitsunari against the forces of Tokugawa Ieyasu alongside his retainer Tachibana Muneshige. He fights atop a large tank called "The Great and Honorable Head of Xavi" (ああっザビー様!あなたの面影と思い出号, Ah, Pontiff Xavi! Your Vestiges and Memories), which is created in the image of the late Pontiff Xavi by remodeling Kunikuzushi, the canon Sōrin historically owned. Cannonballs shoot out of its eyes, as well as sing a Xavi hymn. When the Head of Xavi is destroyed, Sōrin will escape and run around with the small version of the tank hidden inside the large tank.
He seems to be related to Xavi as you can see in a picture of him and Xavi on the bridges of memories. Moreover, whenever Muneshige tries to talk, consequently, Sōrin gets annoyed.
The ally version of Sōrin in Sengoku BASARA 3 rides on the small tank, cannot guard, and can only attack by shooting multiple canonballs from the tank's eyes at once, which deals fire elemental damage. The tank also does minor damage to nearby enemies when Sōrin is moving.
The playable version of Sōrin in Sengoku BASARA 3 Utage uses the improved version of the small Xavi Tank, which has higher mobility than the Head of Xavi and is able to ram enemies, or even turn into a robot with arms and legs, and attacks by punching and shooting cannonballs from its arms. His Basara has him summoning the Head of Xavi and use it to shoot cannonballs massively and sing.
Ōtomo Sōrin, also known as Fujiwara no Yoshishige and Ōtomo Yoshishige, was a Japanese feudal lord (daimyo) of the Ōtomo clan, one of the few to have converted to Christianity. The eldest son of Ōtomo Yoshiaki, he inherited the domain of Funai, on Kyūshū, Japan's southernmost main island, from his father. In 1562, Yoshishige adopted the name "Sanbisai Sōrin" upon becoming a Buddhist monk, but remains best known as Ōtomo Sōrin, despite converting to Christianity under the baptismal name Francisco in 1578. He then turned against the Mōri and Shimazu clans, who dominated most of Kyūshū. He is perhaps most significant for having appealed to Toyotomi Hideyoshi to intervene in Kyūshū against the Shimazu, thus spurring Hideyoshi's Kyūshū Campaign of 1587.
Otomo Sorin died at age 57 before the campaign was complete.

His theme is an homage to Xavi's.
Sengoku BASARA
Games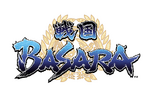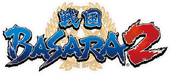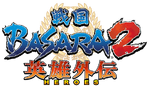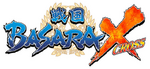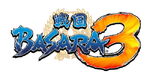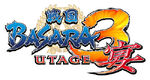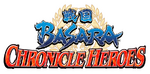 Series
Anime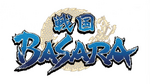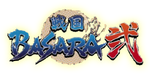 Film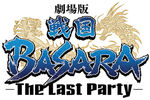 Live-Action

Characters
Sengoku BASARA
Date Masamune • Sanada Yukimura • Oda Nobunaga • Nōhime • Uesugi Kenshin • Takeda Shingen • Itsuki • Xavi • Mori Ranmaru • Akechi Mitsuhide • Kasuga • Maeda Toshiie • Matsu • Sarutobi Sasuke • Shimazu Yoshihiro • Honda Tadakatsu
Sengoku BASARA 2
Maeda Keiji • Chōsokabe Motochika • Mōri Motonari • Toyotomi Hideyoshi • Takenaka Hanbei • Miyamoto Musashi
Sengoku BASARA 2 Heroes
Katakura Kojūrō • Azai Nagamasa • Oichi • Fūma Kotarō • Hōjō Ujimasa • Tokugawa Ieyasu • Honganji Kennyo • Imagawa Yoshimoto
Sengoku BASARA 3
Ishida Mitsunari • Ōtani Yoshitsugu • Saika Magoichi • Kuroda Kanbei • Tsuruhime
Sengoku BASARA 3 Utage
Matsunaga Hisahide • Kobayakawa Hideaki • Tenkai • Mogami Yoshiaki • Tachibana Muneshige • Ōtomo Sōrin
Sengoku BASARA 4
Shima Sakon • Shibata Katsuie • Yamanaka Shikanosuke • Gotō Matabei • Ii Naotora
Sengoku BASARA 4 Sumeragi
Ashikaga Yoshiteru • Kyōgoku Maria • Sen no Rikyū
Sengoku BASARA Sanada Yukimura-den
Sanada Masayuki • Sanada Nobuyuki
Area Warlords
Nanbu Harumasa • Satake Yoshishige • Utsunomiya Hirotsuna • Anegakōji Yoritsuna • Amago Haruhisa
Other Characters
Gohonyari • Naoe Kanetsugu • Miyoshi Trio
Sengoku BASARA Judge End
Sakai Tadatsugu • Isono Kazumasa
Community content is available under
CC-BY-SA
unless otherwise noted.