Akechi Mitsuhide
is a playable character that has appeared in
Sengoku BASARA
and
Sengoku BASARA 2
. He is an Oda vassal, that eventually ends up betraying his former master.
Description
Edit
Mitsuhide is depicted as a psychopath that enjoys the suffering of other people; possibly of a greater evil than Oda Nobunaga himself. This is depicted as he is one of two characters who can hurt his allies, though they don't lose life. Wields dual scythe.
Mitsuhide is reportedly slain by Toyotomi Hideyoshi after his betrayal of Nobunaga. He is featured in Sengoku BASARA 3, in disguise, under the name of Tenkai.
Enkonteki Zangeki
Grudging Slash
Hits the legs of the enemies in front and knocks them down.
Koutsuuteki Kyushutsu
Ecstatic Absorption (Dark)
Pierces the enemy with the weapon and sucks its life energy.
After level up the energy absorption speed increases.
Shodouteki Houyou
Impulsive Embrace
The first hit makes enemies falter; they are then sliced up and thrown in midair.
After level up the number of hits increases.
Jusoteki Chitoge
Cursing Thousand Stabs
Lets void blades fly, which halt enemy movement for a while. Additionally pressing the buttons enables consecutive attacks.
Kutsujokuteki Oiuchi
Humiliating Chasing Blows
A continuous attack aimed at feet level. It's possible to perform a continuous follow-up attack by additional button pressing.
Shuugoteki Gaikotsu
Protective Bone Arm
Multiple skeleton shields are summoned to protect oneself. After pressing the Skill button again the skeletons break down the enemies.
Ingateki Ouhou
Karmic Retribution (Dark)
Taunts the enemies to invite their attacks, lastly performs a counterattack.
The received damage is returned as a more powerful counterattack.
Mitsuhide's attacks can hit but does not damage allies. Using Koutsuuteki Kyushutsu on allies will still allow Mitsuhide to gain life.
Historical Information
Edit

Akechi Mitsuhide (明智 光秀?) nicknamed Jūbei or called Koretō Hyūga no Kami (惟任日向守?) from his clan name and title.
(March 10, 1528 – July 2, 1582 Japanese calendar 6th month 13th day)
Mitsuhide was a samurai who lived during the Sengoku period of Feudal Japan. He was a general under daimyo Oda Nobunaga, although he later suddenly betrayed Nobunaga and was complicit in the latters' death. In 1579 he captured Yakami Castle from Hatano Hideharu by promising Hideharu peace terms. This accomplished Mitsuhide's goal, although Nobunaga betrayed the peace agreement and had Hideharu executed. According to several stories, this displeased the Hatano family, and a short while later several of Hideharu's retainers murdered Akechi Mitsuhide's mother (or aunt). The situation was fueled through several public insults Nobunaga had directed at Mitsuhide that even drew the attention of some Western observers. However, the reason Mitsuhide killed Nobunaga at the Incident at Honnōji on June 21, 1582 (Japanese: 6th month 2nd day) is not specified.
He has been credited with killing Oda Nobunaga; while Mitsuhide did not execute Nobunaga personally, he did force him to commit seppuku for his betrayal and subsequent murder of Mitsuhide's mother. When they found out about the assassination, both Hideyoshi and Tokugawa Ieyasu rushed to be the first to avenge Nobunaga and take his place. Hideyoshi got to Mitsuhide first, and Mitsuhide's allies such as Hosokawa Fujitaka, who was related to Mitsuhide through a marriage, betrayed him. Mitsuhide survived for 13 days until he was defeated by Hideyoshi at the Battle of Yamazaki. Mitsuhide is rumored to have been killed by a peasant warrior with a bamboo spear by the name of Nadamura; however, there were also rumors that he was not killed, but rather started a new life as a priest called Tenkai. Akechi died in 1582 at age 54.

How to Unlock
Edit
Sengoku BASARA
Games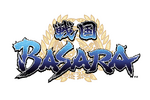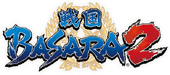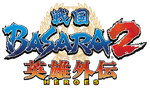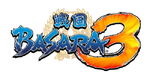 Series
Anime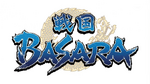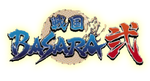 Film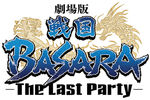 Live-Action

Characters
Sengoku BASARA
Date Masamune • Sanada Yukimura • Oda Nobunaga • Nōhime • Uesugi Kenshin • Takeda Shingen • Itsuki • Xavi • Mori Ranmaru • Akechi Mitsuhide • Kasuga • Maeda Toshiie • Matsu • Sarutobi Sasuke • Shimazu Yoshihiro • Honda Tadakatsu
Sengoku BASARA 2
Maeda Keiji • Chōsokabe Motochika • Mōri Motonari • Toyotomi Hideyoshi • Takenaka Hanbei • Miyamoto Musashi
Sengoku BASARA 2 Heroes
Katakura Kojūrō • Azai Nagamasa • Oichi • Fūma Kotarō • Hōjō Ujimasa • Tokugawa Ieyasu • Honganji Kennyo • Imagawa Yoshimoto
Sengoku BASARA 3
Ishida Mitsunari • Ōtani Yoshitsugu • Saika Magoichi • Kuroda Kanbei • Tsuruhime
Sengoku BASARA 3 Utage
Matsunaga Hisahide • Kobayakawa Hideaki • Tenkai • Mogami Yoshiaki • Tachibana Muneshige • Ōtomo Sōrin
Sengoku BASARA 4
Shima Sakon • Shibata Katsuie • Yamanaka Shikanosuke • Gotō Matabei • Ii Naotora
Sengoku BASARA 4 Sumeragi
Ashikaga Yoshiteru • Kyōgoku Maria • Sen no Rikyū
Sengoku BASARA Sanada Yukimura-den
Sanada Masayuki • Sanada Nobuyuki
Area Warlords
Nanbu Harumasa • Satake Yoshishige • Utsunomiya Hirotsuna • Anegakōji Yoritsuna • Amago Haruhisa
Other Characters
Gohonyari • Naoe Kanetsugu • Miyoshi Trio
Sengoku BASARA Judge End
Sakai Tadatsugu • Isono Kazumasa
Community content is available under
CC-BY-SA
unless otherwise noted.