Fūma Kotarō is the legendary shinobi of Sengoku BASARA. By killing anyone who sees him, he is able to remain a legend. He tends to work as a mercenary for the highest bidder, and as such is seen working for both Hōjō Ujimasa and Matsunaga Hisahide
Kotarō tends to use fast slashes with his dual ninjatou combined with kicks. His BASARA attack finishes with him hurling his Juuji Shuriken at his enemies. In Sengoku Basara 2 as an NPC, he shares the same moveset as Sasuke.
Twin Strikes - Kotaro's basic weapon.
Twin Radiants - 5% chance of extra wind based attack damage.
Twin Remnants - BASARA gauge fills quicker than normal.
Twin Zeroes - 10% chance of extra wind based attack damage.
Shitsu
疾 (Swiftly)
First Appearance: Sengoku Basara 2 Heroes
Description: Rotating the swords, a void space is created, followed by a rushing slice attack. After level up the number of hits increases.
Chou
跳 (Leap)
First Appearance: Sengoku BASARA 2 Heroes
Description: Stands in tiptoes with the ninja swords drawn, then kicks enemies skywards. If the skill button is held and then released, he will slash at the enemies neck. In Sengoku Basara 3, if the button is held, he will perform a downward kick. If the kick hits an airborne enemy, Kotarō will slash their neck (Which doesn't do as much damage as one would suspect), if it hits an enemy on the ground, Kotarō will grab them with his legs and spin them around, doing damage to surrounding enemies before he throws them. Priming Skill.
San
散 (Scatter)
First Appearance: Sengoku BASARA 2 Heroes
Description: The body is changed into countless shurikens, which cut up surrounding enemies. After level up the number of hits and the skill's active time increase. Wind Elemental.
Kou
絞 (Strangle)
First Appearance: Sengoku BASARA 2 Heroes
Description: A blindingly quick combination technique which varies between "Neck Throw" and "Headhunting", depending on the enemy's position; if he's at ground level or in midair.After level up the skill's effectiveness increases. Wind Elemental.
Sen
旋 (Rotation)
First Appearance: Sengoku BASARA 2 Heroes
Description: Throws especially big shurikens. After Lv. 2, the shurikens can be remotely controlled. At Lv. MAX, the shurikens become huge in size.

Fūma Kotarō (風魔 小太郎) (Unknown - 1603) was the name adopted by the leader of the ninja Fūma clan (風魔一党 Fūma-ittō?) during the Sengoku era of Japan. According to some records, his name was originally Kazama (風間). He was the fifth and the best known of the Fūma clan leaders. Born in Sagami Province (modern Kanagawa Prefecture) on an unknown date, he became notorious as the leader of a band of 200 Rappa "battle disrupters", divided into four groups: brigands, pirates, burglars and thieves. Kotarō served under Hōjō Ujimasa and Hōjō Ujinao. His biggest achievement came in 1580, when the Fūma ninja covertly infiltrated and attacked a camp of the Takeda clan forces under Takeda Katsuyori at night, succeeding in causing severe chaos in the camp, which resulted in mass fratricide among the disoriented enemies. In 1590, Toyotomi Hideyoshi laid siege to Odawara Castle, which eventually fell, and the Hōjō clan was forced to surrender.
When the Tokugawa shogunate came to power, the remnants of Fūma-ryū were reduced to a band of brigands operating in and around Edo. A popular story says that in 1596 he was responsible for the death of Hattori Hanzō, a famous ninja in the service of Tokugawa Ieyasu, who had tracked him down in the Inland Sea, but Kotarō has succeeded in luring him into a small channel, where a tide trapped the Tokugawa gunboats and his men then set fire to the channel with oil. Kotarō was eventually caught by the shogunate's special law-enforcement force, guided by his rival and a former Takeda ninja Kosaka Jinnai (高坂甚内), and executed through beheading by an order of Ieyasu in 1603.
In a folk legend, he is an inhuman figure: a monstrous giant (216 cm tall), supposedly part-oni (ogre) with inverted eyes.
His theme, including Yoshihiro's, Oichi's, and the Miyoshi Trio's, are the only ones to stay the same without new variations throughout the rest of the series.
Before hurling Juuji Shuriken to finish BASARA attack, he become twister to slash enemies in Sengoku BASARA 2 Heroes. However, this is changed to "San" attack since Sengoku BASARA 3 and stay the same throughout the rest of the series.
Sengoku BASARA
Games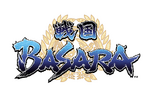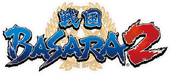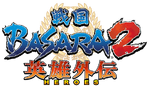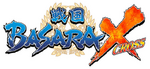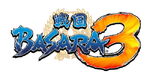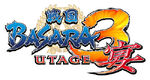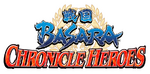 Series
Anime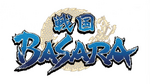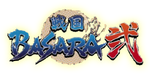 Film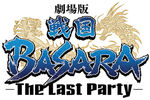 Live-Action

Characters
Sengoku BASARA
Date Masamune • Sanada Yukimura • Oda Nobunaga • Nōhime • Uesugi Kenshin • Takeda Shingen • Itsuki • Xavi • Mori Ranmaru • Akechi Mitsuhide • Kasuga • Maeda Toshiie • Matsu • Sarutobi Sasuke • Shimazu Yoshihiro • Honda Tadakatsu
Sengoku BASARA 2
Maeda Keiji • Chōsokabe Motochika • Mōri Motonari • Toyotomi Hideyoshi • Takenaka Hanbei • Miyamoto Musashi
Sengoku BASARA 2 Heroes
Katakura Kojūrō • Azai Nagamasa • Oichi • Fūma Kotarō • Hōjō Ujimasa • Tokugawa Ieyasu • Honganji Kennyo • Imagawa Yoshimoto
Sengoku BASARA 3
Ishida Mitsunari • Ōtani Yoshitsugu • Saika Magoichi • Kuroda Kanbei • Tsuruhime
Sengoku BASARA 3 Utage
Matsunaga Hisahide • Kobayakawa Hideaki • Tenkai • Mogami Yoshiaki • Tachibana Muneshige • Ōtomo Sōrin
Sengoku BASARA 4
Shima Sakon • Shibata Katsuie • Yamanaka Shikanosuke • Gotō Matabei • Ii Naotora
Sengoku BASARA 4 Sumeragi
Ashikaga Yoshiteru • Kyōgoku Maria • Sen no Rikyū
Sengoku BASARA Sanada Yukimura-den
Sanada Masayuki • Sanada Nobuyuki
Area Warlords
Nanbu Harumasa • Satake Yoshishige • Utsunomiya Hirotsuna • Anegakōji Yoritsuna • Amago Haruhisa
Other Characters
Gohonyari • Naoe Kanetsugu • Miyoshi Trio
Sengoku BASARA Judge End
Sakai Tadatsugu • Isono Kazumasa
Community content is available under
CC-BY-SA
unless otherwise noted.