五本槍
Gohonyari
4-Kanji Description:
-
4-Kanji Translation:
-
Weapon:
Spears
Cannon
Element:
Fire
Lightning
Ice
Wind
Darkness
Faction:
Hōjō
Azai
Shimazu
Series Debut:
Sengoku BASARA 2
Playable Debut:
-
Games:
Sengoku BASARA 2
Sengoku BASARA 2 Heroes
Anime:
-
Seiyuu:
-
Voice Actor:
-
Television Actor:
-
Stage Actor:
-
The Gohonyari is a group of mercenaries, who in the course of the game have been hired by Hōjō Ujimasa, Azai Nagamasa and Shimazu Yoshihiro. They are supposed to be the Sengoku version of a group of righteous "super sentai rangers".
Description
Edit
All five members of the Gohonyari use spears, staying true to their name (Five Spears). Each member also wear the traditional samurai armor with the color representing their respective element. In addition, each member also refers to himself by his element and his "number". In each of their appearace, they are often shown as some sort of comedy, up to and including some of their attacks. Their portraits (in dialogs) even shows each member even though only one of them is actually speaking. However, they always show some teamwork and unity.
In Battle
Edit
In battle, they often apply teamwork and coordination through the use combination attacks, but before they actually perform it, they jump to a formation (a line or circle) and poses (as well as shouting "Gohonyari!"). Their attacks usually involves charging at the player either all-at-once or one-by-one. In addition, they all share the same life bar. As such, damaging even just one of them, damages the all of them. However, it should also be noted that they cannot be staggered and their attacks cannot be canceled. Lastly, if the player inflict enough damage on them, they will stop receiving further damage and do their final attack. A huge cannon will appear for them to ride and will start charging to fire a few unblockable shots (the number depends on the difficulty). These shots can greatly damage the player, but can easily be avoided. Afterwards, it will explode "killing" the Gohonyari (the kill still counts for the player).
Sengoku BASARA
Games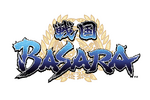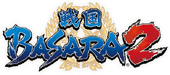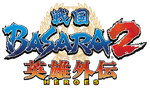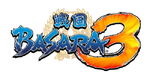 Series
Anime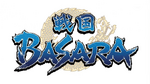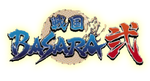 Film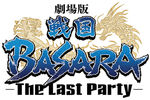 Live-Action

Characters
Sengoku BASARA
Date Masamune • Sanada Yukimura • Oda Nobunaga • Nōhime • Uesugi Kenshin • Takeda Shingen • Itsuki • Xavi • Mori Ranmaru • Akechi Mitsuhide • Kasuga • Maeda Toshiie • Matsu • Sarutobi Sasuke • Shimazu Yoshihiro • Honda Tadakatsu
Sengoku BASARA 2
Maeda Keiji • Chōsokabe Motochika • Mōri Motonari • Toyotomi Hideyoshi • Takenaka Hanbei • Miyamoto Musashi
Sengoku BASARA 2 Heroes
Katakura Kojūrō • Azai Nagamasa • Oichi • Fūma Kotarō • Hōjō Ujimasa • Tokugawa Ieyasu • Honganji Kennyo • Imagawa Yoshimoto
Sengoku BASARA 3
Ishida Mitsunari • Ōtani Yoshitsugu • Saika Magoichi • Kuroda Kanbei • Tsuruhime
Sengoku BASARA 3 Utage
Matsunaga Hisahide • Kobayakawa Hideaki • Tenkai • Mogami Yoshiaki • Tachibana Muneshige • Ōtomo Sōrin
Sengoku BASARA 4
Shima Sakon • Shibata Katsuie • Yamanaka Shikanosuke • Gotō Matabei • Ii Naotora
Sengoku BASARA 4 Sumeragi
Ashikaga Yoshiteru • Kyōgoku Maria • Sen no Rikyū
Sengoku BASARA Sanada Yukimura-den
Sanada Masayuki • Sanada Nobuyuki
Area Warlords
Nanbu Harumasa • Satake Yoshishige • Utsunomiya Hirotsuna • Anegakōji Yoritsuna • Amago Haruhisa
Other Characters
Gohonyari • Naoe Kanetsugu • Miyoshi Trio
Sengoku BASARA Judge End
Sakai Tadatsugu • Isono Kazumasa
Community content is available under
CC-BY-SA
unless otherwise noted.