貧乏人よ、拝むがよい!神をも恐れぬこの筋肉!
"O poor folks, worship this muscle which doesn't even fear the gods!"
Honganji Kennyo is a character featured in Sengoku BASARA 2 Heroes.
Description
Edit
Kennyo is depicted as a greedy and fat man. With his religion, he makes profit for himself, not caring about others.
He is also in a religious rivalry with Xavi and Itsuki. Kennyo has a very large love for gold, in Sengoku BASARA 2, when you invade him there are many ways to steal a lot of gold from him.
In Sengoku BASARA 2 Kennyo can also make your men turn on you, by giving your men a lot of gold this gives you a way to get some gold, by killing your men. He shares the same moveset as Shingen.
As of Sengoku BASARA 3, he is confirmed to be dead.
In Sengoku Basara anime, he was killed by Akechi Mitsuhide, alone while Nobunaga and the whole Oda and Akechi armies are on standby.
Tokusen Kinnikudama
Edit
特選筋肉玉 (Specialty: Muscle Ball)
First Appearance: Sengoku BASARA 2/Sengoku BASARA 2 Heroes
Description: Kennyo swallows a golden ball, covering his body with gold armor. When the Skill button is pressed again, he bursts away his enemies around him. (In Sengoku Basara 2, he is able to use the burst attack only.)
Yarudousuru Daitaikin
Edit
躍動する大腿筋 (Dynamic Thigh)
First Appearance: Sengoku BASARA 2 Heroes
Description: Kennyo deals a powerful kick that could throw away multiple enemies at once.
Kinniku Tatsumaki
Edit
筋肉竜巻 (Muscle Tornado)
First Appearance: Sengoku BASARA Battle Heroes
Description: Kennyo sits cross-legged on his khakkhara and spins around mid-air. Enemies standing nearby will be hit and bursted away.
Historical information
Edit

Hongan-ji Kennyo 本願寺顕如, February 20, 1543 - December 27, 1592
Hongan-ji Kennyo, or Kennyo Kousa, was a son of Ikko-Ikki Sect leader and inherited his father's post of the Ishiyama Hongan-ji (Hongan-ji temple) head along with Kaga Province. He became the 11th head of the Sect. Since the rise of Nobunaga, he joined the coalition of Takeda, Kenshin, Azai and Mouri against Nobunaga. But his allies were defeated one by one. Hongan-ji temple was in the siege for ten years – the longest siege in Japanese history. In 1580 Kousa surrendered under pressure from Imperial Court. Reconstruction of the temple began 11 years later with the kind permission of Hideyoshi. Honganji was 49 years old when he died in 1592.
How to Unlock
Edit
Sengoku BASARA
Games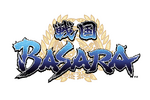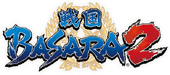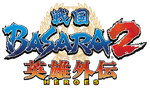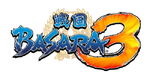 Series
Anime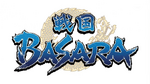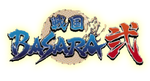 Film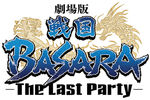 Live-Action

Characters
Sengoku BASARA
Date Masamune • Sanada Yukimura • Oda Nobunaga • Nōhime • Uesugi Kenshin • Takeda Shingen • Itsuki • Xavi • Mori Ranmaru • Akechi Mitsuhide • Kasuga • Maeda Toshiie • Matsu • Sarutobi Sasuke • Shimazu Yoshihiro • Honda Tadakatsu
Sengoku BASARA 2
Maeda Keiji • Chōsokabe Motochika • Mōri Motonari • Toyotomi Hideyoshi • Takenaka Hanbei • Miyamoto Musashi
Sengoku BASARA 2 Heroes
Katakura Kojūrō • Azai Nagamasa • Oichi • Fūma Kotarō • Hōjō Ujimasa • Tokugawa Ieyasu • Honganji Kennyo • Imagawa Yoshimoto
Sengoku BASARA 3
Ishida Mitsunari • Ōtani Yoshitsugu • Saika Magoichi • Kuroda Kanbei • Tsuruhime
Sengoku BASARA 3 Utage
Matsunaga Hisahide • Kobayakawa Hideaki • Tenkai • Mogami Yoshiaki • Tachibana Muneshige • Ōtomo Sōrin
Sengoku BASARA 4
Shima Sakon • Shibata Katsuie • Yamanaka Shikanosuke • Gotō Matabei • Ii Naotora
Sengoku BASARA 4 Sumeragi
Ashikaga Yoshiteru • Kyōgoku Maria • Sen no Rikyū
Sengoku BASARA Sanada Yukimura-den
Sanada Masayuki • Sanada Nobuyuki
Area Warlords
Nanbu Harumasa • Satake Yoshishige • Utsunomiya Hirotsuna • Anegakōji Yoritsuna • Amago Haruhisa
Other Characters
Gohonyari • Naoe Kanetsugu • Miyoshi Trio
Sengoku BASARA Judge End
Sakai Tadatsugu • Isono Kazumasa
Community content is available under
CC-BY-SA
unless otherwise noted.