Kyōgoku Maria was a non-playable character featured in Sengoku BASARA 4, and more recently made playable in its expansion, Sumeragi. She is Azai Nagamasa's elder sister. Her height is 5'6 (168 cm).
Description
Edit
Maria is a sorcerous woman who is able to use her beauty to distract warriors from enemy armies. Maria considers herself the most valuable thing in the world; she views other people from this perspective and tries to determine whether or not they are good enough for her. On the battlefield, she attacks by manipulating sleeves at will.
美しい妾のための舞い帯 (Utsukushii warawa no tame no Mai Obi)
気高い妾のための舞い帯 (Kidakai warawa no tame no Mai Obi)
艶やかな妾のための舞い帯 (Tsuyayakana warawa no tame no Mai Obi)
麗しい妾のための舞い飾り(Uruwashii warawa no tame no Mai Kizari)
長政の嫌いな気持ち悪い蛇 (Nagamasa no Kirai na Kimochi warui Hebi)
美しい妾のための舞い帯・無銘 (Utsukushii warawa no tame no Mai Obi · Mumei)
美しい妾のための舞い帯・山吹 (Utsukushii warawa no tame no Mai Obi · Yamabuki)
Historical Information
Edit
Kyōgoku Maria (京極マリア) (1543 - August 20, 1618) was the second daughter of Azai Hisamasa (Nagamasa's father) and mother of Kyōgoku Takatsugu . Her real name is unknown but she got her Maria name after her conversion to Christianity. Soon after her husband's death she began to preaching her new religion to people around her, and Jesuits named her as one of best female catechists of Kyoto-Osaka area. In 1609, she moved to a remote place in Tango Province to avoid the persecution of Christians. She died peacefully in her seclusion in 1618 at age 75.
Her daughter, Tatsuko, was famous for being one of Toyotomi Hideyoshi's concubines.

How to Unlock
Edit
Maria's seiyuu, Miyuki Sawashiro, is also the replacement for Itsuki's, Tomoko Kawakami, in the series' mobile game since her passing in 2011.
Sengoku BASARA
Games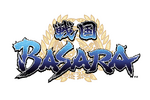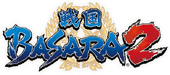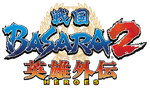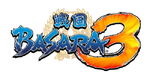 Series
Anime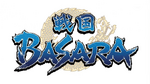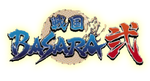 Film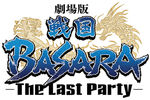 Live-Action

Characters
Sengoku BASARA
Date Masamune • Sanada Yukimura • Oda Nobunaga • Nōhime • Uesugi Kenshin • Takeda Shingen • Itsuki • Xavi • Mori Ranmaru • Akechi Mitsuhide • Kasuga • Maeda Toshiie • Matsu • Sarutobi Sasuke • Shimazu Yoshihiro • Honda Tadakatsu
Sengoku BASARA 2
Maeda Keiji • Chōsokabe Motochika • Mōri Motonari • Toyotomi Hideyoshi • Takenaka Hanbei • Miyamoto Musashi
Sengoku BASARA 2 Heroes
Katakura Kojūrō • Azai Nagamasa • Oichi • Fūma Kotarō • Hōjō Ujimasa • Tokugawa Ieyasu • Honganji Kennyo • Imagawa Yoshimoto
Sengoku BASARA 3
Ishida Mitsunari • Ōtani Yoshitsugu • Saika Magoichi • Kuroda Kanbei • Tsuruhime
Sengoku BASARA 3 Utage
Matsunaga Hisahide • Kobayakawa Hideaki • Tenkai • Mogami Yoshiaki • Tachibana Muneshige • Ōtomo Sōrin
Sengoku BASARA 4
Shima Sakon • Shibata Katsuie • Yamanaka Shikanosuke • Gotō Matabei • Ii Naotora
Sengoku BASARA 4 Sumeragi
Ashikaga Yoshiteru • Kyōgoku Maria • Sen no Rikyū
Sengoku BASARA Sanada Yukimura-den
Sanada Masayuki • Sanada Nobuyuki
Area Warlords
Nanbu Harumasa • Satake Yoshishige • Utsunomiya Hirotsuna • Anegakōji Yoritsuna • Amago Haruhisa
Other Characters
Gohonyari • Naoe Kanetsugu • Miyoshi Trio
Sengoku BASARA Judge End
Sakai Tadatsugu • Isono Kazumasa