Miyamoto Musashi is a playable character in Sengoku BASARA 2.
He has a wild looking appearance, wielding an oar (a reference to his historical fight against Sasaki Kojirō) and a bokken, with black stripes on his cheeks. His appearance is also a random in Heroes Conquest mode (BASARA 2). He returns as a non-playable character in Sengoku BASARA 4 Sumeragi.
Niten Ichi-ryū* Certain Kill Wallop 
(Nitenichiryuu - Hissatsu Fukurodataki)
Pounds enemies with both oars. 
Additional button pressing raises number of hits.
The number of hits increases after level up.
Niten Ichi-ryū* Trump Card 
(Nitenichiryuu - Oku no Te)
Throwing stones at foes.
Additional button pressing makes it possible th throw stones consecutively.
Throwing speed and number of hits are raised after level up.

Miyamoto Musashi 宮本武蔵 1584 – June 13, 1645
Miyamoto Musashi is a famed Japanese swordsman and author of The Book of Five Rings. He defeated his first enemy at the age of 13. At 15 Musashi began traveling over the country and fought a lot of duels. According to his words he fought over 60 duels and all of them he won. Musashi founded Ni-Ten Ichi Ryu swordsmanship style for fighting with twoswords. In some fights he used a wooden sword (bokken) which turned out to be as deadly for his adversaries as a sharp katana. Musashi was also skilled in throwing weapons, for example wakizashi and shurikens. In 1612 Miyamoto had his most famous duel with another renowned swordsman Sasaki Kojirou. The fight was short, Musashi killed his opponent with bokken and left. There is a version that Musashi killed Kojirou with an oar from the boat he arrived in. Musashi was also notorious for washing rarely and hardly changing his clothes. Supposedly he had eczema. In 1645 he finished his Book of Five Rings and soon after that died from throat cancer at age 60-61. 
Sengoku BASARA
Games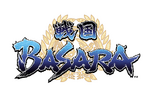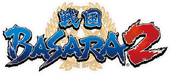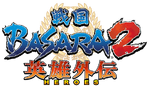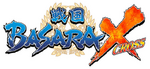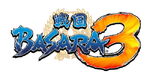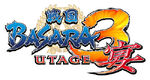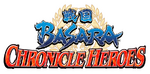 Series
Anime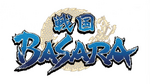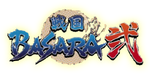 Film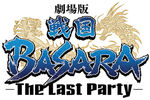 Live-Action

Characters
Sengoku BASARA
Date Masamune • Sanada Yukimura • Oda Nobunaga • Nōhime • Uesugi Kenshin • Takeda Shingen • Itsuki • Xavi • Mori Ranmaru • Akechi Mitsuhide • Kasuga • Maeda Toshiie • Matsu • Sarutobi Sasuke • Shimazu Yoshihiro • Honda Tadakatsu
Sengoku BASARA 2
Maeda Keiji • Chōsokabe Motochika • Mōri Motonari • Toyotomi Hideyoshi • Takenaka Hanbei • Miyamoto Musashi
Sengoku BASARA 2 Heroes
Katakura Kojūrō • Azai Nagamasa • Oichi • Fūma Kotarō • Hōjō Ujimasa • Tokugawa Ieyasu • Honganji Kennyo • Imagawa Yoshimoto
Sengoku BASARA 3
Ishida Mitsunari • Ōtani Yoshitsugu • Saika Magoichi • Kuroda Kanbei • Tsuruhime
Sengoku BASARA 3 Utage
Matsunaga Hisahide • Kobayakawa Hideaki • Tenkai • Mogami Yoshiaki • Tachibana Muneshige • Ōtomo Sōrin
Sengoku BASARA 4
Shima Sakon • Shibata Katsuie • Yamanaka Shikanosuke • Gotō Matabei • Ii Naotora
Sengoku BASARA 4 Sumeragi
Ashikaga Yoshiteru • Kyōgoku Maria • Sen no Rikyū
Sengoku BASARA Sanada Yukimura-den
Sanada Masayuki • Sanada Nobuyuki
Area Warlords
Nanbu Harumasa • Satake Yoshishige • Utsunomiya Hirotsuna • Anegakōji Yoritsuna • Amago Haruhisa
Other Characters
Gohonyari • Naoe Kanetsugu • Miyoshi Trio
Sengoku BASARA Judge End
Sakai Tadatsugu • Isono Kazumasa
Community content is available under
CC-BY-SA
unless otherwise noted.