Line 32:
Line 32:
 
 
 

In Sengoku BASARA Chronicles Heroes, Kanetsugu is the only named character to have a generic model. His model is a generic spear-wielding regular officer. His moveset are also the same, but health and damage attacks larger than a regular officer.

 

In Sengoku BASARA Chronicles Heroes, Kanetsugu is the only named character to have a generic model. His model is a generic spear-wielding regular officer. His moveset are also the same, but health and damage attacks larger than a regular officer.

 
+
 
+

==Quotes==

 
+

:See [[Naoe Kanetsugu/Quotes]].

 
 
 

==Gameplay==

 

==Gameplay==
---
Latest revision as of 13:27, 20 June 2021
"I'm the invincible Kanetsugu! If you're brave enough, come and fight me!"
Naoe Kanetsugu is a character in the Sengoku BASARA series, who has never been playable in any of the games, until being made into a brief transformation outcome on the roulette in Sengoku BASARA 4 Sumeragi.
Story[]
Kanetsugu serves Uesugi Kenshin, the leader of the Uesugi clan. Kanetsugu is portrayed as being very clumsy and sees himself as a powerful and great man. Kanetsugu's famous line, "ORE WA MUTEKI!!!!!!!!" or "I AM INVINCIBLE!!!!!!!!!!!" has reached meme status among fans, and it spawned a nickname for Kanetsugu; "Muteki-Sama".
In the anime adaptation, Kanetsugu appears on episode 5 and 12, the latter being a cameo at the start of the episode. In episode 5, he rode towards Tadakatsu and jumped to his face to attack him, but he was sent flying by Tadakatsu very shortly afterwards, shouting "I'M DEFEATED ALTHOUGH I CAN'T BE DEFEATED!?" as he flew.
Description[]
In Sengoku BASARA 2, Kanetsugu is the only named generic to have dedicated introduction scenes in the series thus far. His model is a generic katana-wielding Uesugi officer (wields spear when appearing as ally). His moveset and stats are also the same, making him virtually indistinguishable from other Uesugi officers in a fight.
In Sengoku BASARA 3, Kanetsugu is categorized as an "area warlord", which is a group of non-playable characters that have more of a generic design and do not have much role in the storyline. He wields a katana and wears his trademark helmet. He has several attacks that are slightly different from those of the generic troops, such as kicking, and he has much less health.
In Sengoku BASARA Chronicles Heroes, Kanetsugu is the only named character to have a generic model. His model is a generic spear-wielding regular officer. His moveset are also the same, but health and damage attacks larger than a regular officer.
Quotes[]
Gameplay[]
As an enemy, Kanetsugu is practically no different from any generic officers in a fight, and will often get defeated in a few hits.
In Sengoku BASARA 4 Sumeragi, by occupying roulette camps or eliminating roulette troop, player's characters temporarily to transform and play as Kanetsugi, his moveset is similar to most generic officers'. Unlike most generic officers though, his attack will kill almost all (if not all) enemies in a single hit, including playable characters. Players should be careful though, if they'd want to keep the Kanetsugu form, as a single hit will "kill" him, reverting back to the player character. As Kanetsugu is only available via the Roulette outcomes, all enemies killed by him will drop Tenka Medals.
Historical Information[]
Naoe Kanetsugu 1559 - January 23, 1620 was a Japanese samurai of the 16th-17th centuries. The eldest son of Higuchi Kanetoyo Kanetsugu was famed for his service to two generations of the Uesugi daimyo.
In other media[]
Naoe Kanetsugu is featured in an anime titled KissXSis as Yuzuki's part of her fetish for Sengoku-era generals.
Gallery[]
Sengoku BASARA
Games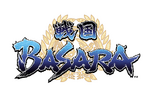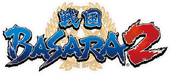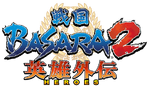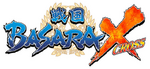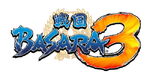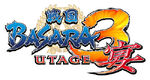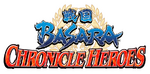 Series
Anime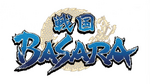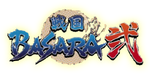 Film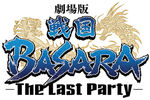 Live-Action

Characters
Sengoku BASARA
Date Masamune • Sanada Yukimura • Oda Nobunaga • Nōhime • Uesugi Kenshin • Takeda Shingen • Itsuki • Xavi • Mori Ranmaru • Akechi Mitsuhide • Kasuga • Maeda Toshiie • Matsu • Sarutobi Sasuke • Shimazu Yoshihiro • Honda Tadakatsu
Sengoku BASARA 2
Maeda Keiji • Chōsokabe Motochika • Mōri Motonari • Toyotomi Hideyoshi • Takenaka Hanbei • Miyamoto Musashi
Sengoku BASARA 2 Heroes
Katakura Kojūrō • Azai Nagamasa • Oichi • Fūma Kotarō • Hōjō Ujimasa • Tokugawa Ieyasu • Honganji Kennyo • Imagawa Yoshimoto
Sengoku BASARA 3
Ishida Mitsunari • Ōtani Yoshitsugu • Saika Magoichi • Kuroda Kanbei • Tsuruhime
Sengoku BASARA 3 Utage
Matsunaga Hisahide • Kobayakawa Hideaki • Tenkai • Mogami Yoshiaki • Tachibana Muneshige • Ōtomo Sōrin
Sengoku BASARA 4
Shima Sakon • Shibata Katsuie • Yamanaka Shikanosuke • Gotō Matabei • Ii Naotora
Sengoku BASARA 4 Sumeragi
Ashikaga Yoshiteru • Kyōgoku Maria • Sen no Rikyū
Sengoku BASARA Sanada Yukimura-den
Sanada Masayuki • Sanada Nobuyuki
Area Warlords
Nanbu Harumasa • Satake Yoshishige • Utsunomiya Hirotsuna • Anegakōji Yoritsuna • Amago Haruhisa
Other Characters
Gohonyari • Naoe Kanetsugu • Miyoshi Trio
Sengoku BASARA Judge End
Sakai Tadatsugu • Isono Kazumasa