Satake Yoshishige is one of the six non-playable area warlords in Sengoku BASARA 3
Description
Edit
Yoshishige Satake is the leader of the forces in Kubota, his home. When approached, he walks into the camera and briefly hurts himself. He and his soldiers seem to be obssessed on trying not to be clumsy. He complains that his armor makes it hard for him to move around in.
To unlock him as an ally, one has to complete his stage on Ishida Mitsunari's blue route.
Historical Information
Edit
Satake Yoshishige (March 7, 1547 - May 19, 1612) was a Japanese daimyo of the Sengoku period. He was the 18th generation head of the Satake clan. He was renowned for his ferocity in battle and was also known by his nickname "Ogre Yoshishige". Satake died at age 64.
Sengoku BASARA
Games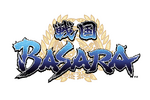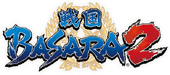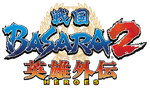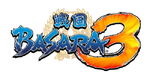 Series
Anime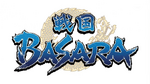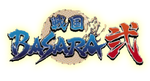 Film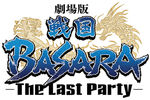 Live-Action

Characters
Sengoku BASARA
Date Masamune • Sanada Yukimura • Oda Nobunaga • Nōhime • Uesugi Kenshin • Takeda Shingen • Itsuki • Xavi • Mori Ranmaru • Akechi Mitsuhide • Kasuga • Maeda Toshiie • Matsu • Sarutobi Sasuke • Shimazu Yoshihiro • Honda Tadakatsu
Sengoku BASARA 2
Maeda Keiji • Chōsokabe Motochika • Mōri Motonari • Toyotomi Hideyoshi • Takenaka Hanbei • Miyamoto Musashi
Sengoku BASARA 2 Heroes
Katakura Kojūrō • Azai Nagamasa • Oichi • Fūma Kotarō • Hōjō Ujimasa • Tokugawa Ieyasu • Honganji Kennyo • Imagawa Yoshimoto
Sengoku BASARA 3
Ishida Mitsunari • Ōtani Yoshitsugu • Saika Magoichi • Kuroda Kanbei • Tsuruhime
Sengoku BASARA 3 Utage
Matsunaga Hisahide • Kobayakawa Hideaki • Tenkai • Mogami Yoshiaki • Tachibana Muneshige • Ōtomo Sōrin
Sengoku BASARA 4
Shima Sakon • Shibata Katsuie • Yamanaka Shikanosuke • Gotō Matabei • Ii Naotora
Sengoku BASARA 4 Sumeragi
Ashikaga Yoshiteru • Kyōgoku Maria • Sen no Rikyū
Sengoku BASARA Sanada Yukimura-den
Sanada Masayuki • Sanada Nobuyuki
Area Warlords
Nanbu Harumasa • Satake Yoshishige • Utsunomiya Hirotsuna • Anegakōji Yoritsuna • Amago Haruhisa
Other Characters
Gohonyari • Naoe Kanetsugu • Miyoshi Trio
Sengoku BASARA Judge End
Sakai Tadatsugu • Isono Kazumasa
Community content is available under
CC-BY-SA
unless otherwise noted.