Sen no Rikyū is a new playable character introduced in the expansion to Sengoku BASARA 4, Sumeragi. He is said to be a famous tea master, with psychic powers, and a split personality: Peace-loving Wabisuke and the more aggressive Sabisuke struggle for control.
Role in Games
Edit
Sengoku BASARA 4 Sumeragi
Edit
He was being hunted by Toyotomi Hideyoshi. There was no information what happened in the tea ceremony, but Hideyoshi said he would be 'Disaster of the world'
Historical Information
Edit
Sen no Rikyū
 (千利休
?
, 1522 – April 21, 1591), also known simply as 
Rikyū
, is considered the historical figure with the most profound influence on 
chanoyu,
 the Japanese "Way of Tea", particularly the tradition of 
wabi-cha
. He was also the first to emphasize several key aspects of the ceremony, including rustic simplicity, directness of approach and honesty of self. Originating from the Sengoku period and the Azuchi–Momoyama period, these aspects of the tea ceremony persist.
[1]
 Rikyū is known by many names; for convenience this article will refer to him as Rikyū throughout.
How to Unlock
Edit
Sengoku BASARA
Games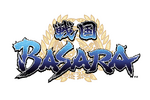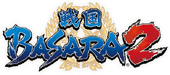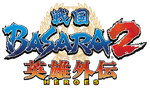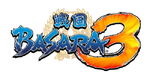 Series
Anime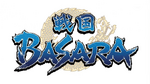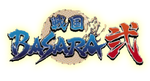 Film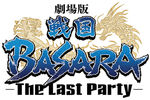 Live-Action

Characters
Sengoku BASARA
Date Masamune • Sanada Yukimura • Oda Nobunaga • Nōhime • Uesugi Kenshin • Takeda Shingen • Itsuki • Xavi • Mori Ranmaru • Akechi Mitsuhide • Kasuga • Maeda Toshiie • Matsu • Sarutobi Sasuke • Shimazu Yoshihiro • Honda Tadakatsu
Sengoku BASARA 2
Maeda Keiji • Chōsokabe Motochika • Mōri Motonari • Toyotomi Hideyoshi • Takenaka Hanbei • Miyamoto Musashi
Sengoku BASARA 2 Heroes
Katakura Kojūrō • Azai Nagamasa • Oichi • Fūma Kotarō • Hōjō Ujimasa • Tokugawa Ieyasu • Honganji Kennyo • Imagawa Yoshimoto
Sengoku BASARA 3
Ishida Mitsunari • Ōtani Yoshitsugu • Saika Magoichi • Kuroda Kanbei • Tsuruhime
Sengoku BASARA 3 Utage
Matsunaga Hisahide • Kobayakawa Hideaki • Tenkai • Mogami Yoshiaki • Tachibana Muneshige • Ōtomo Sōrin
Sengoku BASARA 4
Shima Sakon • Shibata Katsuie • Yamanaka Shikanosuke • Gotō Matabei • Ii Naotora
Sengoku BASARA 4 Sumeragi
Ashikaga Yoshiteru • Kyōgoku Maria • Sen no Rikyū
Sengoku BASARA Sanada Yukimura-den
Sanada Masayuki • Sanada Nobuyuki
Area Warlords
Nanbu Harumasa • Satake Yoshishige • Utsunomiya Hirotsuna • Anegakōji Yoritsuna • Amago Haruhisa
Other Characters
Gohonyari • Naoe Kanetsugu • Miyoshi Trio
Sengoku BASARA Judge End
Sakai Tadatsugu • Isono Kazumasa