戦国BASARA4
Sengoku BASARA 4
Developer:
CAPCOM
Publisher:
CAPCOM
Director:
Designer:
Tooru Ookubo
Composer:
Rei Kondoh, Masahiro Aoki, Yasutaka Hatade, Hiromitsu Maeba, Azusa Kato, Chamy.Ishi, Satoshi Okubo
Platforms:
PS3
Release Date:
JPJanuary 23, 2014
Ratings:
CERO B
Sengoku BASARA 4 is the latest entry to the Sengoku BASARA series by CAPCOM and was released for the PlayStation 3 on January 23, 2014. The game focuses on the theme of Sengoku Genesis and centers around the beginning of the Sengoku Period. There is also an expansion to the game called Sengoku BASARA 4 Sumeragi.
For this entry in the series, character design was passed to Tooru Ookubo, chief designer for the anime series, instead of series standby Makoto Tsuchibayashi.
Attacks performed in conjunction with your partner will result in dealing bonus damage.
Characters level up in the midst of battle, and can utilize newly learned skills on the spot.
All three super moves are usable in battle, and can be cycled through as desired.
If timed correctly, evading will result in the desertion mechanic, temporarily slowing enemies.
Camps may have up to three levels, created by enemy strategist units / officers. To take these the player must defeat commanders on every level. To assist in this, there is a single-button system, in which the player will have to press the attack button along with the timing on-screen. This could be achieved as well if the player parried the attack of the Commander, and the timing-on screen will be appear to instantly kill the commanders within each level.
An 'Inrou of Enhancement' can be picked up mid-battle and used to give experience points to the character of your choice.
Weapons can be enhanced with stats of your choice (attack, defense, BASARA gauge, fighting spirit, or hit points) or even upgraded to new limits, using either whetstone, fortune hammer, or tamahagane steel items.
Weapons can also be combined to increase their potency and create different effects.
Bosses do not have the ability to use BASARA skills, nor possess sturdier defenses. But their armies become even more powerful than in the previous installment
Unlike in Sengoku BASARA 3, where you get a weapon by getting an Armor or Gold Armor, in Sengoku BASARA 4, your reward depends on the Score you get on your campaign in the battlefield. The Score could increase by killing enemies, gathering treasures, or doing a stylish move (like Clash, Parry, or Evasion). Normally, the Maximum score to get all the Treasures that was listed is 20000 or 25000. The treasures given to both of your characters that you used. Some of that scores will be stored in saved Experience Point for later use.
Players will be accompanied by a partner at all times who can be given commands by holding L2 and dragging a circle toward the desired target. This can be used on enemies, boxes, bases, etc.
This ally can also be tagged after they reach level 50, by pressing the R3 button. If tagged mid-combo, characters will immediately perform an attack upon switching to continue the chain.
When both you and your partner's BASARA gauges are full, and they are standing close enough together (the gauges will glow red), pressing L2 + Circle will activate a Giga BASARA attack. Ink sprays up from the ground to attack all surrounding enemies, and every character has a unique 'BASARA-e' image that will appear at the finish (Note: This can be activated in co-op as well, if the players are close enough to one another). Costumes will slightly affect the image of the finish.
Style Gauge and Maximum Style mode
[
edit
|
edit source
]
Replacing the Hero/Battle Boost gauge is the Style gauge which works in a similar fashion. Once filled, it can be activated using L1 + R1, subsequently powering up your character's attack power and speed for a limited time, as well as slowing down surrounding enemies and increasing the exp and money earned.
Battle Army Formation Mode
[
edit
|
edit source
]
Sengoku Basara 4 comes with even more variation of enemy formation. Now if the enemy officers exist, they could've commanded the entire army to do a Battle Army Formation, that obviously will make the player to become harder to maneuver in the heat of battle. Ranged Units like Archers, Riflemen, or Cannoner would be able to create a triangle formation which the units create an acrobatic moves by standing atop each other to create a pillar, and then shoot with a highly accurate precision to attack the player at the same time. Melee units like Pikemen or Swordsman could create a deadly formation to block your access to certain area. Each faction have its own unique characteristics formation to one another (For example, Oda army that have a powerful Riflemen Formation, Takeda army that have a powerful cavalry formation, and Ishida and Toyotomi army that have a powerful Spear units formation)
The main gameplay mode of the game, this is where character stories take place over a series of battles. In appearance, this mode seems to be a fusion of Story and Conquest Modes from Sengoku BASARA 2 and Story and Unification Modes from Sengoku BASARA 3.
Every playable character will have a main route. However, some of them will also have a Drama route, said to be a more dramatic story. Fewer yet will also have an Anime route, featuring cutscenes animated by Production I.G.
Azai Nagamasa
Chōsokabe Motochika
Date Masamune
Gotō Matabei
Ii Naotora
Ishida Mitsunari
Maeda Keiji
Matsunaga Hisahide
Mōri Motonari
Oda Nobunaga
Oichi
Ōtomo Sōrin
Saika Magoichi
Sanada Yukimura
Shima Sakon
Shibata Katsuie
Takenaka Hanbei
Tenkai
Tokugawa Ieyasu
Toyotomi Hideyoshi
Tsuruhime
Yamanaka Shikanosuke
Shibata Katsuie
Shima Sakon
Yamanaka Shikanosuke

Opening Theme: "Count ZERO" by T.M.Revolution
Ending Theme: "Runners high" by SCANDAL
Sengoku BASARA
Games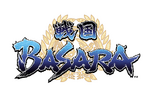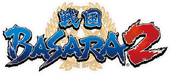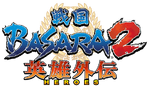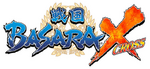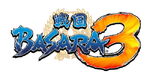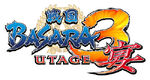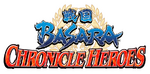 Series
Anime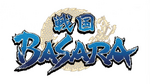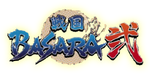 Film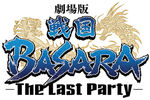 Live-Action

Characters
Sengoku BASARA
Date Masamune • Sanada Yukimura • Oda Nobunaga • Nōhime • Uesugi Kenshin • Takeda Shingen • Itsuki • Xavi • Mori Ranmaru • Akechi Mitsuhide • Kasuga • Maeda Toshiie • Matsu • Sarutobi Sasuke • Shimazu Yoshihiro • Honda Tadakatsu
Sengoku BASARA 2
Maeda Keiji • Chōsokabe Motochika • Mōri Motonari • Toyotomi Hideyoshi • Takenaka Hanbei • Miyamoto Musashi
Sengoku BASARA 2 Heroes
Katakura Kojūrō • Azai Nagamasa • Oichi • Fūma Kotarō • Hōjō Ujimasa • Tokugawa Ieyasu • Honganji Kennyo • Imagawa Yoshimoto
Sengoku BASARA 3
Ishida Mitsunari • Ōtani Yoshitsugu • Saika Magoichi • Kuroda Kanbei • Tsuruhime
Sengoku BASARA 3 Utage
Matsunaga Hisahide • Kobayakawa Hideaki • Tenkai • Mogami Yoshiaki • Tachibana Muneshige • Ōtomo Sōrin
Sengoku BASARA 4
Shima Sakon • Shibata Katsuie • Yamanaka Shikanosuke • Gotō Matabei • Ii Naotora
Sengoku BASARA 4 Sumeragi
Ashikaga Yoshiteru • Kyōgoku Maria • Sen no Rikyū
Sengoku BASARA Sanada Yukimura-den
Sanada Masayuki • Sanada Nobuyuki
Area Warlords
Nanbu Harumasa • Satake Yoshishige • Utsunomiya Hirotsuna • Anegakōji Yoritsuna • Amago Haruhisa
Other Characters
Gohonyari • Naoe Kanetsugu • Miyoshi Trio
Sengoku BASARA Judge End
Sakai Tadatsugu • Isono Kazumasa
Community content is available under
CC-BY-SA
unless otherwise noted.