戦国BASARA クロニクルヒーローズ
Sengoku BASARA Chronicle Heroes
Developer:
CAPCOM
Publisher:
CAPCOM
Director:
Designer:
Composer:
Daisuke Asakura, Masahiro Aoki, CHAMY.Ishi, Rei Kondoh, Yasutaka Hatade
Platforms:
PSP
Release Date:
JPJuly 21, 2011
Ratings:
CERO B
Sengoku BASARA Chronicle Heroes is a PlayStation Portable game released by Capcom on July 14, 2011.
The game is similar to the previous PSP release Sengoku Basara: Battle Heroes. Gamers create a team consisting of two heroes from the series and face off in battle against another player. The game will support up to four players ad hoc. This game feature characters from Sengoku Basara: Samurai Heroes (called Sengoku Basara 3 in Japan) like Ishida Mitsunari and the revamped Tokugawa Ieyasu. Token Sengoku Basara characters Date Masamune and Sanada Yukimura return as playable characters.
New stages include a different take on a section in Sekigahara from Sengoku BASARA: Samurai Heroes. The PSP version will have height differences, which means that battles will also be taken above ground. Speaking of which, the game will now feature new aerial combat elements due to fan request. Characters can now pull off combos while in mid-jump.
Characters
Edit
Playable Characters
Edit
Returning:
Non-Playable Characters
Edit
Returning:
Gameplay System
Edit
Game Modes
Edit
Original Career Mode
Edit
Using the latest two characters Tokugawa Ieyasu and Ishida Mitsunari completing different missions until the greatest battle of Sekigahara.
Unification Mode
Edit
Consists of players selecting a character and conquering territories within Japan until they reach the climax of the character's story. In this game there are also special moments of the previous Sengoku BASARA games.
Versus Mode
Edit
Another new mode added in this game. Versus Mode puts two or more characters against each other. In this mode you can play with the computer or your friends via AD HOC.
Free Mode
Edit
Free Battle lets players play in any stage from Conquest Mode as any character.
BASARA Climax Mode
Edit
BASARA Climax Mode lets players play some Sengoku BASARA special moments from Unification Mode.
Opening Theme: "Flags" by T.M.Revolution
Insert Song: Chikai by Do As Infinity
Oichi's Image Song: "Nemure hi no Hana" ("Sleeping Scarlet Flower") by Mamiko Noto
External Links
Edit
Sengoku BASARA
Games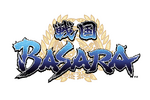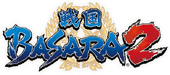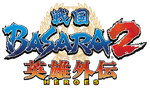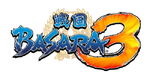 Series
Anime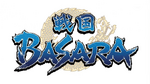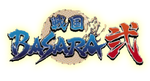 Film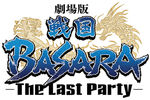 Live-Action

Characters
Sengoku BASARA
Date Masamune • Sanada Yukimura • Oda Nobunaga • Nōhime • Uesugi Kenshin • Takeda Shingen • Itsuki • Xavi • Mori Ranmaru • Akechi Mitsuhide • Kasuga • Maeda Toshiie • Matsu • Sarutobi Sasuke • Shimazu Yoshihiro • Honda Tadakatsu
Sengoku BASARA 2
Maeda Keiji • Chōsokabe Motochika • Mōri Motonari • Toyotomi Hideyoshi • Takenaka Hanbei • Miyamoto Musashi
Sengoku BASARA 2 Heroes
Katakura Kojūrō • Azai Nagamasa • Oichi • Fūma Kotarō • Hōjō Ujimasa • Tokugawa Ieyasu • Honganji Kennyo • Imagawa Yoshimoto
Sengoku BASARA 3
Ishida Mitsunari • Ōtani Yoshitsugu • Saika Magoichi • Kuroda Kanbei • Tsuruhime
Sengoku BASARA 3 Utage
Matsunaga Hisahide • Kobayakawa Hideaki • Tenkai • Mogami Yoshiaki • Tachibana Muneshige • Ōtomo Sōrin
Sengoku BASARA 4
Shima Sakon • Shibata Katsuie • Yamanaka Shikanosuke • Gotō Matabei • Ii Naotora
Sengoku BASARA 4 Sumeragi
Ashikaga Yoshiteru • Kyōgoku Maria • Sen no Rikyū
Sengoku BASARA Sanada Yukimura-den
Sanada Masayuki • Sanada Nobuyuki
Area Warlords
Nanbu Harumasa • Satake Yoshishige • Utsunomiya Hirotsuna • Anegakōji Yoritsuna • Amago Haruhisa
Other Characters
Gohonyari • Naoe Kanetsugu • Miyoshi Trio
Sengoku BASARA Judge End
Sakai Tadatsugu • Isono Kazumasa
Community content is available under
CC-BY-SA
unless otherwise noted.