戦国BASARA -MOONLIGHT PARTY-
Sengoku BASARA Moonlight Party
Release Date:
July 12, 2012
Genre:
Action, Comedy
Director:
-
Writer:
-
Network:
MBS
Original Run:
July 12, 2012 - Septempter 20, 2012
Episodes:
9 + 1 extra on the DVD/BD release
Sengoku BASARA Moonlight Party is the Live Action Adaptation of Capcom's popular Warring States-based video game franchise. It ran for nine episodes and made its debut on the MBS channel in July 12, 2012. It aired on a late-at-night timeslot of 1:25am JST.
In the bloody Sengoku Period of feudal Japan, one man proved to be too big of a threat: the dark lord, Oda Nobunaga. Sanada Yukimura and Date Masamune, two young warlords from different regions who become heated rivals, begin to form an unlikely alliance with the rest of the generals to take down the Devil King.
Episode List
Edit
Opening Theme: "Let's Party!" by Sandaime J-Soul Brothers
Ending Theme: "Hakuro" by Gackt
Every character that appeared in this adaptation made their debut in Sengoku BASARA (Devil Kings in the English adaptation) with the exception of Kojūrō being the only Sengoku BASARA 2 character to appear.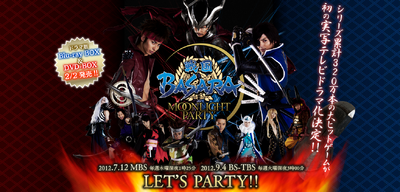 http://basara-drama.com/index.html
Sengoku BASARA
Games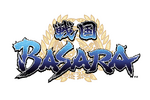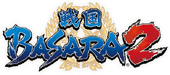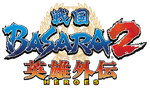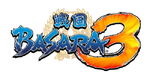 Series
Anime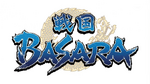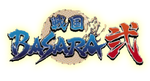 Film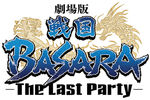 Live-Action

Characters
Sengoku BASARA
Date Masamune • Sanada Yukimura • Oda Nobunaga • Nōhime • Uesugi Kenshin • Takeda Shingen • Itsuki • Xavi • Mori Ranmaru • Akechi Mitsuhide • Kasuga • Maeda Toshiie • Matsu • Sarutobi Sasuke • Shimazu Yoshihiro • Honda Tadakatsu
Sengoku BASARA 2
Maeda Keiji • Chōsokabe Motochika • Mōri Motonari • Toyotomi Hideyoshi • Takenaka Hanbei • Miyamoto Musashi
Sengoku BASARA 2 Heroes
Katakura Kojūrō • Azai Nagamasa • Oichi • Fūma Kotarō • Hōjō Ujimasa • Tokugawa Ieyasu • Honganji Kennyo • Imagawa Yoshimoto
Sengoku BASARA 3
Ishida Mitsunari • Ōtani Yoshitsugu • Saika Magoichi • Kuroda Kanbei • Tsuruhime
Sengoku BASARA 3 Utage
Matsunaga Hisahide • Kobayakawa Hideaki • Tenkai • Mogami Yoshiaki • Tachibana Muneshige • Ōtomo Sōrin
Sengoku BASARA 4
Shima Sakon • Shibata Katsuie • Yamanaka Shikanosuke • Gotō Matabei • Ii Naotora
Sengoku BASARA 4 Sumeragi
Ashikaga Yoshiteru • Kyōgoku Maria • Sen no Rikyū
Sengoku BASARA Sanada Yukimura-den
Sanada Masayuki • Sanada Nobuyuki
Area Warlords
Nanbu Harumasa • Satake Yoshishige • Utsunomiya Hirotsuna • Anegakōji Yoritsuna • Amago Haruhisa
Other Characters
Gohonyari • Naoe Kanetsugu • Miyoshi Trio
Sengoku BASARA Judge End
Sakai Tadatsugu • Isono Kazumasa
Community content is available under
CC-BY-SA
unless otherwise noted.