劇場版 戦国BASARA -The Last Party-
Sengoku BASARA The Last Party

The promotional poster.

Release Date:
Jun 4,2011
Genre:
Action, Historical, Super Power, Samurai
Director:
Kazuya Nomura
Writer:
Yasuyuki Muto
Studio:
Production I.G
Network:
Original Run:
Episodes:
Sengoku Basara The Last Party (戦国BASARA:最後のパーティー Sengoku Basara: Saigo no pātī) is an anime film that portrays the end of the Sengoku period. The film was released on June 4, 2011. It was produced by Production I.G and was directed by Kazuya Nomura. This movie sets after the epilouge of the second season of Sengoku BASARA anime series.
The story of the film is set after Toyotomi Hideyoshi's demise, Ishida Mitsunari cuts a wrath of fury across the land while other leaders rally for an era of peace. Date Masamune and Sanada Yukimura must fight Mitsunari again and bring the country to peace. Or will there be any other tougher opponents they will face?
Characters
Edit
Main Characters
Edit
Supporting Characters
Edit
Minor Characters
Edit
Opening Theme Song: 

"FLAGS" by T.M.Revolution

Ending Theme Song: 

"The Party Must Go On" by T.M.Revolution
​
Sengoku BASARA
Games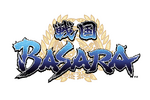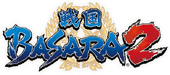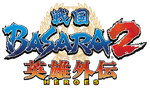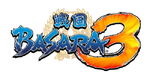 Series
Anime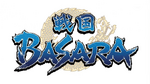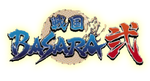 Film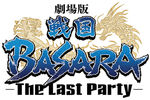 Live-Action

Characters
Sengoku BASARA
Date Masamune • Sanada Yukimura • Oda Nobunaga • Nōhime • Uesugi Kenshin • Takeda Shingen • Itsuki • Xavi • Mori Ranmaru • Akechi Mitsuhide • Kasuga • Maeda Toshiie • Matsu • Sarutobi Sasuke • Shimazu Yoshihiro • Honda Tadakatsu
Sengoku BASARA 2
Maeda Keiji • Chōsokabe Motochika • Mōri Motonari • Toyotomi Hideyoshi • Takenaka Hanbei • Miyamoto Musashi
Sengoku BASARA 2 Heroes
Katakura Kojūrō • Azai Nagamasa • Oichi • Fūma Kotarō • Hōjō Ujimasa • Tokugawa Ieyasu • Honganji Kennyo • Imagawa Yoshimoto
Sengoku BASARA 3
Ishida Mitsunari • Ōtani Yoshitsugu • Saika Magoichi • Kuroda Kanbei • Tsuruhime
Sengoku BASARA 3 Utage
Matsunaga Hisahide • Kobayakawa Hideaki • Tenkai • Mogami Yoshiaki • Tachibana Muneshige • Ōtomo Sōrin
Sengoku BASARA 4
Shima Sakon • Shibata Katsuie • Yamanaka Shikanosuke • Gotō Matabei • Ii Naotora
Sengoku BASARA 4 Sumeragi
Ashikaga Yoshiteru • Kyōgoku Maria • Sen no Rikyū
Sengoku BASARA Sanada Yukimura-den
Sanada Masayuki • Sanada Nobuyuki
Area Warlords
Nanbu Harumasa • Satake Yoshishige • Utsunomiya Hirotsuna • Anegakōji Yoritsuna • Amago Haruhisa
Other Characters
Gohonyari • Naoe Kanetsugu • Miyoshi Trio
Sengoku BASARA Judge End
Sakai Tadatsugu • Isono Kazumasa