戦国BASARA X
Sengoku BASARA X
Developer:
Arc System Works
Publisher:
CAPCOM
Director:
Designer:
Composer:
Toshiki Aida, CHAMY.Ishi, Rei Kondoh, Satoshi Miyashita
Platforms:
Arcade, PS2
Release Date:
JPApril 9, 2008
JPJune 26, 2008
Ratings:
CERO B
Sengoku BASARA X (pronounced Cross) (戦国BASARA X) is a 2D Fighting spinoff developed by Arc System Works and released by Capcom at the arcades on April 2008, featuring 10 playable characters each with their own uniqueness. Later on it was ported to the PlayStation 2, adding extra contents such as 2 more playable characters and a challenge mode.
Non-Playable (Assist) Characters
[
edit
|
edit source
]
On the console versions of the game, Masamune acts as Kojūrō's assist character and Hideyoshi as Hanbei's.
Much like the Striker System from The King of Fighters '99, '00 and '01, the Engun System allows for each character to call upon an assist fighter to aid him on attack, defense or during a special move. Different from the strikers from KoF, though, they can only be called when a dedicated bar is filled and when their level is high enough.
The Engun Level goes from 00 up to 99 as the time passes during the Round, and the higher the Level the stronger its ability becomes. Each fighter has its own Engun character and this cannot be changed.
Opening Theme: "Crosswise" by T.M.Revolution

Sengoku BASARA
Games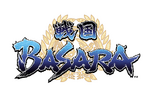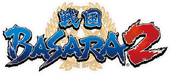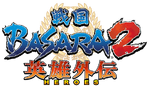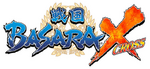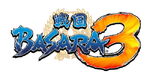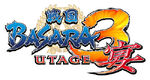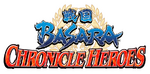 Series
Anime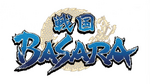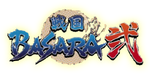 Film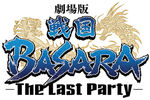 Live-Action

Characters
Sengoku BASARA
Date Masamune • Sanada Yukimura • Oda Nobunaga • Nōhime • Uesugi Kenshin • Takeda Shingen • Itsuki • Xavi • Mori Ranmaru • Akechi Mitsuhide • Kasuga • Maeda Toshiie • Matsu • Sarutobi Sasuke • Shimazu Yoshihiro • Honda Tadakatsu
Sengoku BASARA 2
Maeda Keiji • Chōsokabe Motochika • Mōri Motonari • Toyotomi Hideyoshi • Takenaka Hanbei • Miyamoto Musashi
Sengoku BASARA 2 Heroes
Katakura Kojūrō • Azai Nagamasa • Oichi • Fūma Kotarō • Hōjō Ujimasa • Tokugawa Ieyasu • Honganji Kennyo • Imagawa Yoshimoto
Sengoku BASARA 3
Ishida Mitsunari • Ōtani Yoshitsugu • Saika Magoichi • Kuroda Kanbei • Tsuruhime
Sengoku BASARA 3 Utage
Matsunaga Hisahide • Kobayakawa Hideaki • Tenkai • Mogami Yoshiaki • Tachibana Muneshige • Ōtomo Sōrin
Sengoku BASARA 4
Shima Sakon • Shibata Katsuie • Yamanaka Shikanosuke • Gotō Matabei • Ii Naotora
Sengoku BASARA 4 Sumeragi
Ashikaga Yoshiteru • Kyōgoku Maria • Sen no Rikyū
Sengoku BASARA Sanada Yukimura-den
Sanada Masayuki • Sanada Nobuyuki
Area Warlords
Nanbu Harumasa • Satake Yoshishige • Utsunomiya Hirotsuna • Anegakōji Yoritsuna • Amago Haruhisa
Other Characters
Gohonyari • Naoe Kanetsugu • Miyoshi Trio
Sengoku BASARA Judge End
Sakai Tadatsugu • Isono Kazumasa
Community content is available under
CC-BY-SA
unless otherwise noted.