愛ゆえに!!命知らず今日も行く!ううう!キレてるネ!!
"I walk on my path without fear, for love is my strength! Wooow! Dazzling!"
Xavi is an original character based on real life person Saint Francis Xavier, first appearing in Sengoku BASARA. A missionary hailing from overseas, Xavi is a fervent believer of the power of 'love and peace' who intends to spread it in Japan.
Description
[
]
Xavi's conduct, however, is the exact opposite: he attacks and conquers other territories with the use of violence, always while preaching about his love. He has many funny quotes and odd language quirks, as befitting a foreigner. He additionally parodies a variety of shows and manga such as like Gundam and Doraemon. He seems to have a certain appeal on normal soldiers: many of them refer to his "gentle features" and how they'd wish to join the Xavi cult. Incidentally, he is a expert mechanic and loves gardening.
In his Sengoku BASARA 2 and Sengoku BASARA Battle Heroes storylines he managed to convert Shimazu Yoshihiro and Mōri Motonari (who changed their names respectively to Chester Shimazu and Sunday Mōri) and turn them into warriors of love, with obvious hilarious results. He has apparently left Japan by the time of Sengoku BASARA 3, having moved on to another region of the world to spread his belief.
Though he does not appear, the "religion of Xavism" continues with his disciple Ōtomo Sōrin who preaches Xavism to anyone who encounters him. Yoshihiro reappears Chester Shimazu in the festivities in the Hetsugigawa 3 Heroes, and if Motonari fights against the Xavists in his own story, then he'll clearly suppress memories of his time as Sunday Mori.
In his own story in Sengoku BASARA 2, his reactions to meeting other characters are clearly divided between who he likes (and hopes to make into his followers) , those he is (apparently) indifferent to, and those he dislikes. As followers, he would like Shimazu Yoshihiro (to make him commander of the raiding team), Mōri Motonari (as commander of the intelligence team), Honda Tadakatsu (as a divine image of the Xavi cult) and Tokugawa Ieyasu (because of his wealth). He also admires ninjas and seems to have a stalker-like passion for Uesugi Kenshin, who is extremely uncomfortable around him. Characters he dislikes are Imagawa Yoshimoto (for his terrible fashion sense) and Honganji Kennyo (religious rivalry). Among his other foes we have Chōsokabe Motochika (Xavi seems to have "borrowed" mechanical weapons from him) and Itsuki (religious rivalry, again).
Skills
[
]
Honoo Are
[
]
Inori Are
[
]
Tenbatsu Are
[
]
Totsugeki Are
[
]
Tenshi Are
[
]
Megumi Are
[
]
Kasō Are
[
]
Historical information
[
]
Francis Xavier/Xavi
ザビー April 7, 1506 – December 3, 1552
Saint Francis Xavier, missionary and preacher, was born in an aristocratic family in the Kingdom of Navarre at the north-east of Spain. His origin, upbringing and historical period - early Age of Discovery – may account for his decision to take a mission of propagating the Faith. Most of his activities took place in Goa. He also visited Indonesia, Malaysia, China and eventually Japan. In one of his trips Xavier met Anjiro, a samurai exiled on suspicion of murder. Anjiro accompanied him in his travelling, explained history and culture of Japan, helped with translations and supported Xavier in his decision to preach the word of God to the inhabitants of Japanese islands. In 1549, Xavier arrived at the port of Kagoshima (Kushu island) and stayed there for about a year learning Japanese. In Japan as well as in Goa he was granted the freedom of preaching, but his Japanese was far from being perfect so for his sermons he used images of the Virgin and Child. On his instruction, newly converted Christians destroyed a number of Japanese temples and shrines.
Gallery
[
]

How to Unlock
[
]
Sengoku BASARA
Games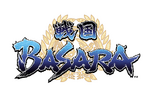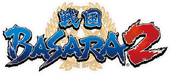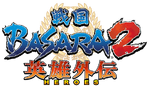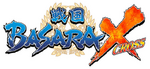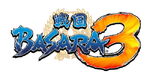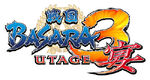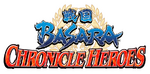 Series
Anime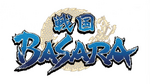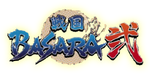 Film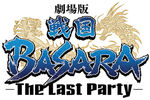 Live-Action

Characters
Sengoku BASARA
Date Masamune • Sanada Yukimura • Oda Nobunaga • Nōhime • Uesugi Kenshin • Takeda Shingen • Itsuki • Xavi • Mori Ranmaru • Akechi Mitsuhide • Kasuga • Maeda Toshiie • Matsu • Sarutobi Sasuke • Shimazu Yoshihiro • Honda Tadakatsu
Sengoku BASARA 2
Maeda Keiji • Chōsokabe Motochika • Mōri Motonari • Toyotomi Hideyoshi • Takenaka Hanbei • Miyamoto Musashi
Sengoku BASARA 2 Heroes
Katakura Kojūrō • Azai Nagamasa • Oichi • Fūma Kotarō • Hōjō Ujimasa • Tokugawa Ieyasu • Honganji Kennyo • Imagawa Yoshimoto
Sengoku BASARA 3
Ishida Mitsunari • Ōtani Yoshitsugu • Saika Magoichi • Kuroda Kanbei • Tsuruhime
Sengoku BASARA 3 Utage
Matsunaga Hisahide • Kobayakawa Hideaki • Tenkai • Mogami Yoshiaki • Tachibana Muneshige • Ōtomo Sōrin
Sengoku BASARA 4
Shima Sakon • Shibata Katsuie • Yamanaka Shikanosuke • Gotō Matabei • Ii Naotora
Sengoku BASARA 4 Sumeragi
Ashikaga Yoshiteru • Kyōgoku Maria • Sen no Rikyū
Sengoku BASARA Sanada Yukimura-den
Sanada Masayuki • Sanada Nobuyuki
Area Warlords
Nanbu Harumasa • Satake Yoshishige • Utsunomiya Hirotsuna • Anegakōji Yoritsuna • Amago Haruhisa
Other Characters
Gohonyari • Naoe Kanetsugu • Miyoshi Trio
Sengoku BASARA Judge End
Sakai Tadatsugu • Isono Kazumasa